FAQs
Q: Where would a 16", 18", etc. necklace hang on me?
A: Everyone is slightly different, but the sizing guide below should give a good idea!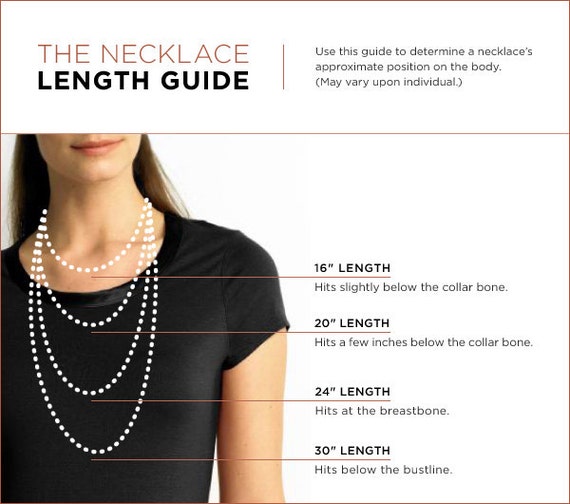 Q: Can I have specific quotes, sayings, or names hand-stamped onto a metal tag?

A: Yes! Just send us a message on the "Contact Us" page and we will work with you to make sure we can make it happen!
Q: Do you offer discounts for large orders (like bridesmaid gifts, etc.)?

 A: Yes! If you are ordering 5 or more items we will be happy to offer a discount.
Q: Can I have my jewelry gift wrapped?

 A: All MBM orders come gift-wrapped in a cute little box with ribbon.
Q: If I want to send jewelry as a gift can you send it directly? Can I put a note in there?

 A: Yes, we are happy to ship gifts directly! Just send us a message letting us know it's a gift, what you would like your message to say, and we will make sure it gets to the recipient (without an invoice) in a pretty box!
Q: How do you guys ship? Could I get a tracking number?

 A: We ship using USPS and send the tracking number as soon it ships!