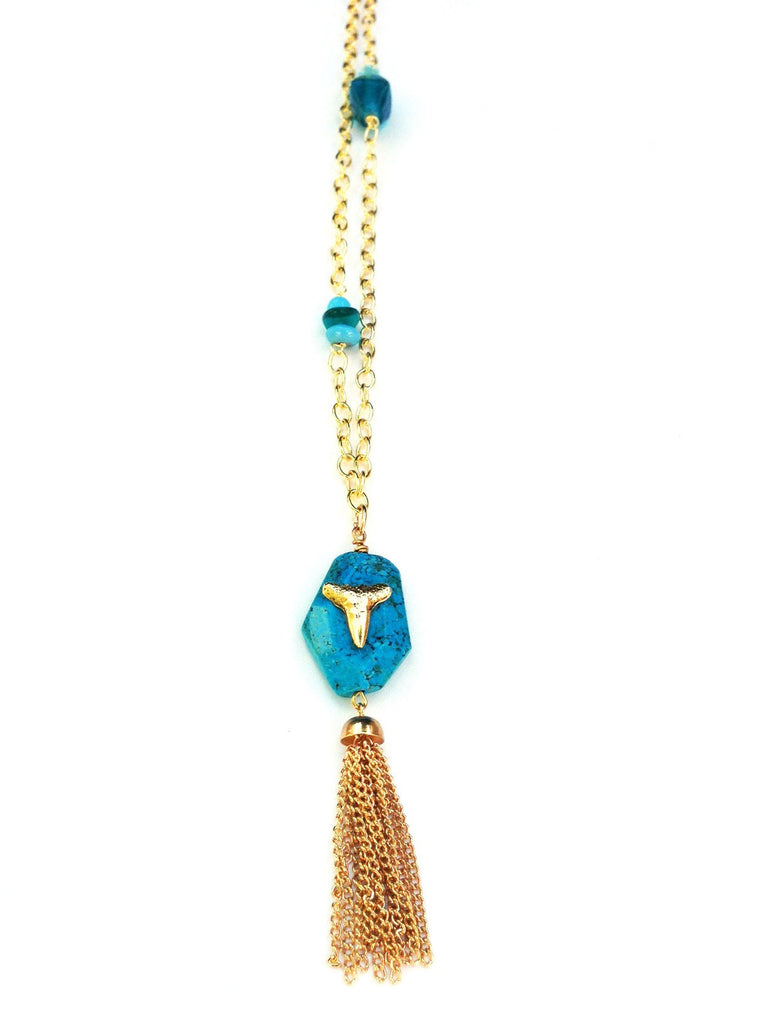 Blue Howlite "Shark" Necklace
This is awesome blue howlite necklace is one of our favorites!!!
The beads that are incorporated to the chain are a mixture of glass and crystal beads...
The necklace measures 34.5" in length from the bottom of the tassel to the end of the clasp. The blue howlite (stone), itself, measures "