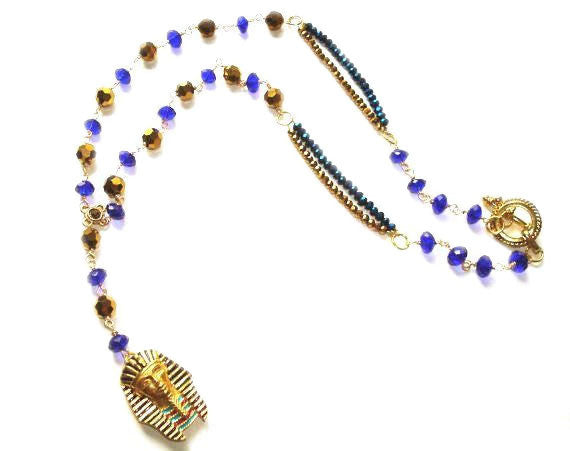 Egyptian Pharaoh Necklace
This blue and gold pharaoh necklace pays homage to the beautiful and alluring Egyptian finds of the 1920's.

This necklace measures 31" in length from the bottom of the pharaoh pendant to the end of the toggle clasp. The pharaoh pendant has a substantial weight.

Each link was carefully hand-wrapped to give it a unique look and quality feel (VERY time-consuming process, but woth it for the finished product).