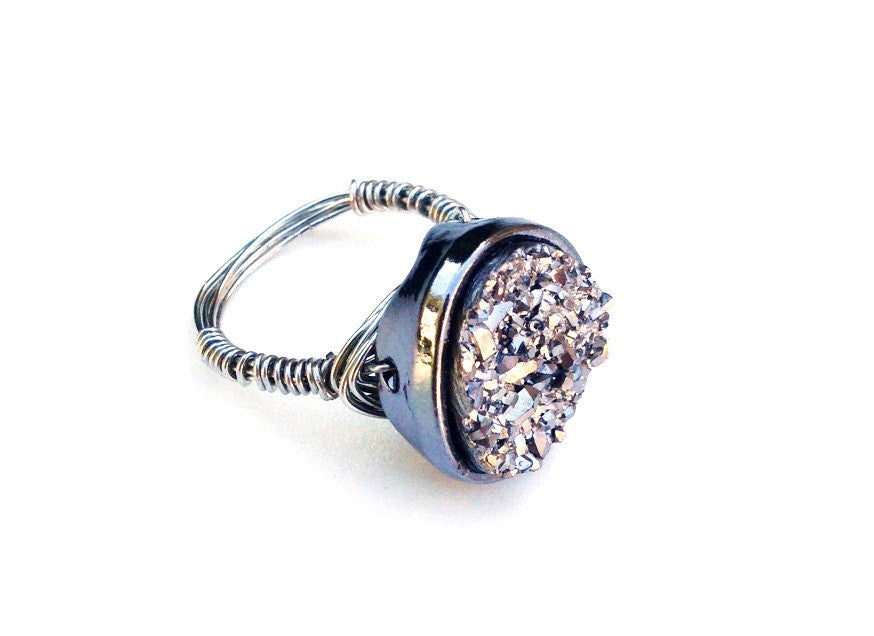 Gunmetal Grey Druzy Ring
This ring is made of acrylic and metal druzy in a beautiful shade of grey. We use a non-tarnish German Style wire in 24 gague.
This ring looks great by itself (as a statement ring), but also looks really nice when paired or "stacked" with other rings!!!