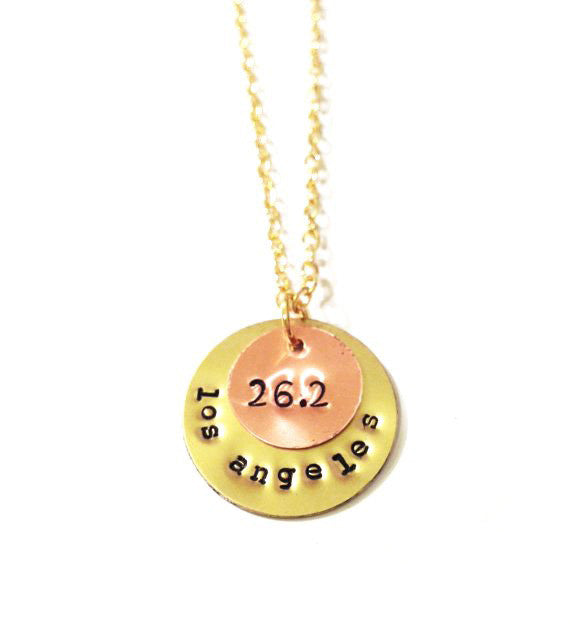 CUSTOM Hand-Stamped Race Necklace
Our CUSTOM race necklace is a perfect memento for yourself or as a gift!
This necklace is hand-stamped on a copper filled tags.
The chain comes in a 16" or 18" length... the larger circle tag is 1" in diameter and the smaller 5/8" in diameter.


Please message us upon checkout with race city and distance (we are happy to make other accommodations as well!)