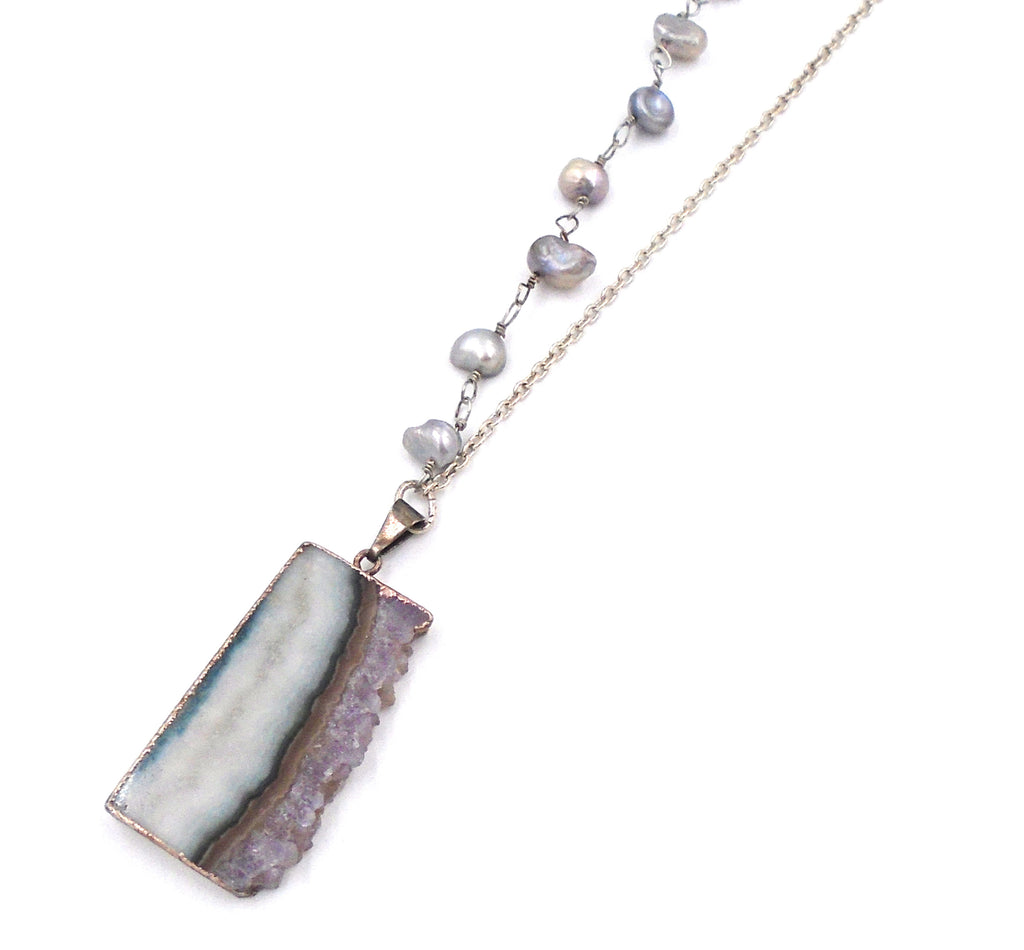 Silver-Dipped "Amethyst and Pearl Slice" Necklace
This is our one-of-a-kind "Purple Amethyst and Pearl Slice" necklace. It's a simply stunning necklace that will give any outfit a great bohemian vibe.

The purple amethyst slice is dipped in silver, and the freshwater pearls that are incorporated to the chain are a beautiful grey.

The necklace measures 26" in length from the bottom of the stone to the end of the clasp. The agate (stone), itself, measures 3"

Each link was carefully hand-wrapped to give it a unique look and quality feel (VERY time-consuming process, but worth it for the finished product). If you wish to have this necklace made in a different color or specifically customized, please message us.  .