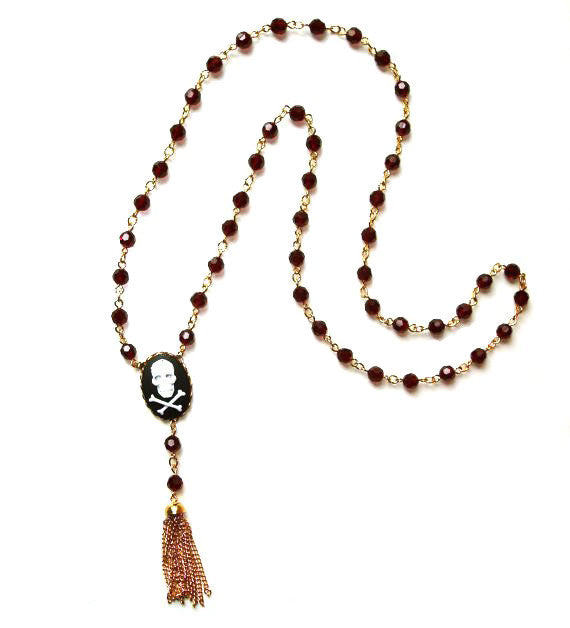 Skull and Crossbones Cameo Necklace
This skull and crossbones cameo necklace is reminiscent of jewels that would have been found hidden inside a treasure chest. The deep maroon glass beads seductively shimmer while the metal tassel sways as you move.
This necklace measures 35" in length from the bottom of the tassels to the end of the the necklace. The resin cameo measures 1.5" high and .75" wide.
Each link was carefully hand-wrapped to give it a unique look and quality feel (VERY time-consuming process, but worth it for the finished product).